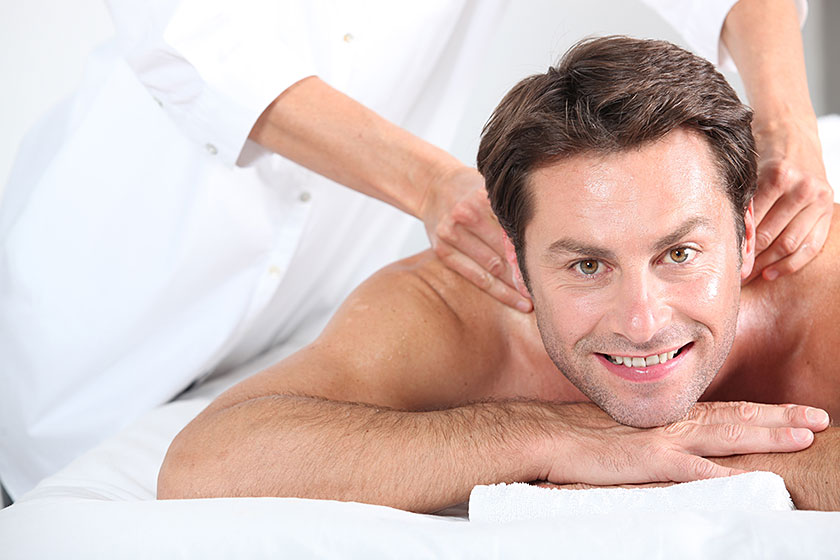 Many male clients are surprised by the results my session has brought them as massages are not only intended for relaxation or luxury but serve as a form of treatment that provides surprising long lasting health benefits.
In honor to men's health month here are three massage health benefits for men:
Eases Back Pain
Chronic back pain is notorious amongst many individuals. A study performed by Pain Medicine has shown that massage therapy is one of the fastest, drug free way to feeling better with benefits lasting the longest. About 50 percent of individuals with low back pain, who were given 10 massage therapy sessions, had significant improvement in their pain. The effects increased to 75 percent experiencing improvements after 12 weeks and still showing lasting benefits at the 24-week mark.
Improves Bowel Function
Constipation is a relatively common problem which can ultimately decrease your quality of life. According to International Journal of Nursing Studies, abdominal massage appears to significantly increase regular bowel movement, and unlike laxatives, there are zero negative side effects. The study concluded that abdominal massage decreased severity of gastrointestinal symptoms, especially constipation and abdominal pain syndrome.
Supports Male Reproductive System
In agreement with numerous studies administered, massage therapy, specifically fertility massage, has been proven to be a success when dealing with male infertility obstacles. Fertility massage has shown to increase blood flow and circulation throughout the body and thus has a positive effect on reproductive health. Reflexology targets specific points to increase levels of testosterone and balances multiple hormones produced in the brain that control sperm production. Abdominal massage aids in the process of making and moving of sperm by increasing the production of healthy sperm quality.
So massages not only feel great, but your body and mind will also thank you!
If you're ready to book your massage therapy or have any questions, feel free to call us at 305-677-3214 or send us an email to book your appointment today.