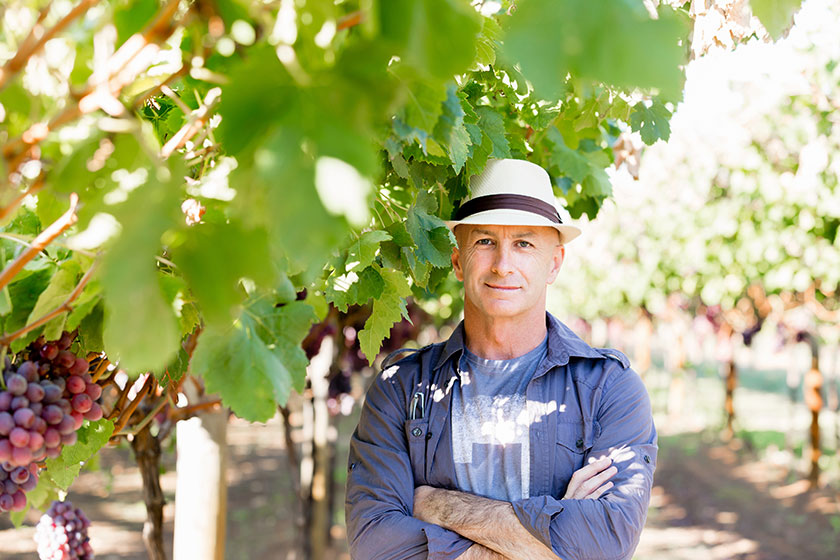 Male Fertility Health
The month of June is celebrated globally as "Men's Health Month" and as this month comes to an end and we enter that time of the year where kids are out of school and work weeks become shorter, it is the perfect opportunity to be more active and start daily healthy habits to improve our overall mental, physical and emotional health.
This month I had the opportunity to give a talk on "Male Factor Fertility and the Benefits of Acupuncture" for the wonderful Miracles Over Miami Infertility Support Group and below are some key pieces of the presentation.
To give a bit more context on the importance of this topic, per The National Institute of Health, around four million couples in the U.S. are unable to conceive and approximately 40% of couples who are struggling to conceive are due to male infertility.
So why is the male health so important for conception?
One of the most important roles in male fertility is for the sperm to perform that "one duty" it's designed for, conception. The male sperm carries the genetic material needed to create life. The sperm has the ability to survive with the right nutrients and fertile cervical fluids in a women's body for up to three, sometimes even five, days during its journey to the ovum. Once a woman has ovulated, there is a window of approximately 48 hours where the sperm can penetrate the egg. Once the sperm and eggs genetic material have successfully combined they form a zygote (the first cell division) and the prenatal development begins. As the cells continue to divide, we enter the blastocyst stage which is day 5 of embryo development. This is typically when you would see approximately 70-100 cells, along with other cofactors, and when many IVF clinics proceed to transfer of embryo.
There have been various studies which conclude that fertilization, quality of the embryos, as well as blastocyst development rates, are significantly reduced when semen quality is decreased. The modern man can produce an average of 40 and 60 million sperm cells per milliliter, giving a total of 80 to 300 per ejaculation.
Wow, this sounds great, but why are men counting for about 60% of infertility?
In my practice, I study sperm analysis performed for patients and although I often find the volume, count motility and morphology are below the WHO (World Health Organization) standards, I hear from patients that they are normal for conception. If any of the three factors of sperm are below the standards you can have the following complications.
1.  Millions of sperm die in route to the egg and don't make it in time for that window of conception
2. Many sperm are of not good quality and don't have the right genetic material needed to successfully form a zygote.
3. The manufacturing system is not producing enough or there are other factors affecting the journey the sperm prior to ejaculation.
Most common issues which can lead to infertility in men are problems affecting how the testicles work. Another problem is hormone imbalances or blockages in the male reproductive organs. In about 50% of cases, the cause of male infertility cannot be determined by specific tests for sperm parameters. In Chinese medicine we look at many other factors that have a negative impact on the male reproductive system like:
• Stress
• Irregular eating and sleep habits
• Smoking (cigarettes, cigars, marijuana, etc.)
• Excess caffeine consumption
• Weight gain, high cholesterol, high or low triglycerides and high or low glucose
• Hot baths, cycling
• Over consumption of sugar, alcohol and fats
• Mild/sever prostatitis
• Varicoceles
• Mobile phones and laptops
• Medications
There are many other symptoms which are viewed as normal and part of everyday life we view as normal that give indication of the hormonal output necessary to sustain adequate sperm production and quality is decreased and over looked by men them selfs as they believe to be normal due to stressed or getting older in age. Age does affect men tremendously due to the decline of testosterone production. But their are so many things that naturally can help improve and prevent the decline like acupuncture, supplements, exercise, foods and the looking at the factors mentioned.
How does acupuncture help male fertility?
Acupuncture is a technique used in Chinese medicine with mild stimulation called electroacupuncture to increase blood flow through the small blood vessels in the testes, improving delivery of nutrients to develop sperm and promote optimal sperm vitality combined with Chinese herbal medicine, diet and lifestyle changes.
A study published in the journal Fertility and Sterility in 2005 showed that acupuncture significantly improved sperm quality, including count, shape and motility.
My keys to successful treatments.
It is vital for me to know where a male individual's reproductive and overall health stand. I prescribe a yearly Comprehensive Blood Work Panel and Male Hormonal Panel, request the patient to have a physical check up with their Urologist and a Chinese medicine evaluation at our clinic. As a acupuncture physician and functional medicine practitioner, those three initial steps allow me to study the results and detect all contributing factors affecting many male infertility cases which then get treated naturally and effectively during a course of acupuncture treatments and Chinese herbal medicine.
Sources:

Fertility and Sterility, July 2005.
J Assist Reprod Genet. 2006 Feb; 23(2): 69–74.
Asian J Androl. 2016 May-Jun; 18(3): 392–401.
Jose-Miller, A. B., Boyden J. W., & Frey, K. A. (2007). Infertility. American Family Physician, 75, 849–856.