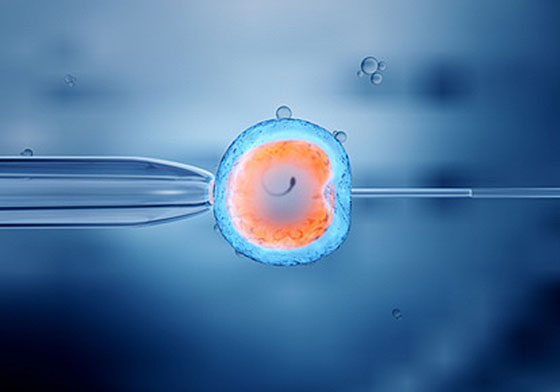 Here at DeJongh Acupuncture Clinic we work closely with OB/GYN doctors and reproductive clinics in the Miami area providing specialized treatments to promote fertility naturally and assist in successful IVF/IUI and ARTs outcomes.
In the last 4 years, there has been an increase of reproductive doctors recommending acupuncture treatments during IVF/IUI procedures as more western science and published studies have proven acupuncture to increase the chances of conceiving by 50%-70%. The junction of eastern and western reproductive medicine is due to the large number of successful treatments when acupuncture is provided during IVF/IUI and ARTs.
In vitro fertilization (IVF), intrauterine insemination (IUI) and assisted reproductive treatments (ARTs) is a huge decision and investment couples make and want to be well informed on how to increase their chances of conception. Besides following reproductive doctors recommendations, many patients also research the internet where unfortunately one encounters an overwhelming number of sites that provide inaccurate information.
Below are some frequent questions many patients have regarding acupuncture treatments and preparing for IVF/IUI and ARTs. I hope you find these questions and answers informative to get you started on the right path to effectively incorporate acupuncture to increase your chances of conception.
When is the best time to start acupuncture treatments?
Here at DeJongh Acupuncture Clinic, weekly treatments for 3 months of pre-conception care are recommended. If you are looking for a shorter time frame, such as one month, then two treatments a week are recommended. During this time I also work with any dietary and/or lifestyle changes that will improve conception.
I'm considering in vitro fertilization (IVF). When should I come for acupuncture treatments?
There are 3 critical moments when you should receive treatment.
Pre-Egg Collection:
At this stage, your acupuncture treatments will contribute to an increase of ovarian response, enhanced follicle quality, relieving of side effects of drugs, and increase in blood flow to the endometrium which promotes growth of blood vessels in the uterus – all characteristics that lead to a viable pregnancy!
Your age, current health and other key factors will determine how far out and the frequency of treatments required. During your visit, all this is evaluated, discussed and planned with you.
Post-Egg Collection:
Treatment is highly recommended to restore normal blood flow to the uterus, ovaries and reproductive organs and heal any tissue trauma that may induce internal bleeding and swelling of the ovaries.
Pre Embryo Transfer:
Acupuncture helps prepare the body just before the embryo transfer. Treatments are aimed at increasing ovum implantation and reducing several factors that can have a negative impact on implantation of the embryo – two of those being stress and anxiety.
Post embryo Transfer and the 2-week wait:
Treatment is provided several days after to maintain healthy levels of progesterone, increase embryo implantation, and reduce any other factors like natural killer cells or autoimmune antibodies that may interfere with embryo implantation and first trimester pregnancy.
Why is acupuncture after egg collection necessary?
Acupuncture treatments help subside the side effects of IVF or ARTs that are often more marked after egg collection procedure. Hormone levels are found to still be very high so you may experience cramping, headaches, breast soreness and mood swings. The empty follicles in your ovaries often fill up with fluid, so a sense of feeling bloated may persist. Acupuncture after egg collection also reduces inflammation and tissue trauma as it helps to prepare a more conducive environment for the arrival of an embryo in a few days.
Why have acupuncture before and after embryo transfer?
Clinical trials have shown positive effects of acupuncture treatments when given just before and after embryo transfer. Pregnancies were documented in 34 of 80 patients (42.5%) where acupuncture treatments were provided, compared to just 21 patients (26.3%) where acupuncture was not provided to the group (1). In addition to clinical trials, DeJongh Acupuncture Clinic has participated in many successful procedures with their patients and doctors throughout Miami.
How does acupuncture work to increase IVF success?
Proven studies have demonstrated that a series of acupuncture treatments weeks before egg collection has a regulatory effect on the hypothalamic-pituitary-ovarian axis, which plays a key role in fertility. There is also a positive impact on the follicle quality which increases the development and implantation of embryo. Women who received acupuncture in these trials had greater pregnancy rates than those who did not.
In addition to these studies, specific acupuncture points used reduce uterine contractions at the time of embryo transfer and may prevent the rejection of embryos. Acupuncture at this stage is also performed with the goal of having a moderate effect on the immune system, which also increases an embryo implantation.
Can acupuncture help with 'poor egg quality'?
One of the great things about acupuncture is that it increases blood flow to the ovaries, thereby enhancing nourishment of the developing follicles which appears to increase responsiveness to IVF drugs. Age and overall reproductive health greatly contribute to egg quality so proper evaluation is necessary prior to beginning treatment. In some cases, a 3-6 month treatment is recommended should age and reproductive health be a factor.
I have responded poorly to the IVF medication in my last 3 cycles and produced few eggs. Can acupuncture help?
In these situations, it is possible that acupuncture can help. In my practice I have seen various patients that were responding poorly to IVF stimulation and following acupuncture treatments for a month or two before egg collection they produced an astonishing number of eggs.
If you have any specific questions related to your own IVF/IUI and other ARTs treatments or other questions, please email dejongh@miamiacupunctureclinic.com. You may also contact the office and book your FREE consultation at 305-677-3214.
1. Paulus W E 2002 Influence of acupuncture on the pregnancy rate in patients who undergo assisted reproductive therapy. Fertility and Sterility 77(4):721-724.