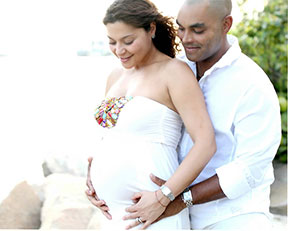 Acupuncture with IVF for fertility is time tested, free of side effects and risks to the mother and baby.
Studies show that patients who receive acupuncture treatments before and after IVF/IUI, increase their fertility chances from 50% to as much as 70%, and have a reduction in the amount of cycles than those that did not have acupuncture.

It has been proven that acupuncture contributes to a good outcome in an IVF cycle by:
Increase ovarian responsivity
Increase estrogen levels if they are low
Enhance follicle/egg quality
Improve sperm vitality
Relieve side effects of drugs
Increase endometrium thickness where it is too thin
Increase implantation rates
Increase growth of new blood vessels in the uterus (which increases a  viable pregnancy)
Increase the ATP & antioxidants in the mitochondria of the embryo to enhance development & implantation
To ensure a successful IVF/IUI outcome with acupuncture the key is creating a custom fertility acupuncture plan at least one month before you plan on beginning IVF/IUI.
Some women with more advanced reproductive challenges like Decreased Ovarian Reserve, Elevated FSH, Polycystic Ovarian Syndrome (PCOS) and Recurrent Miscarriage are recommended to begin the custom fertility acupuncture plan at least three month before.
During an IVF procedure, most women who come for acupuncture here in Miami, report having
stress
,
anxiety
,
abdominal pain
,
lack of slee
p caused by hormonal stimulation. This can be detrimental to embryo collection and implantation.
Stress has a negative impact on the uterine receptivity reducing implantation site. Lack of sleep affects cytokins by creating high levels of IL6 and tumor necrosis factor (TNF) which are immune factors that can impact implantation of the embryo and placental development.
For these reason, specialists in In-Vitro Fertilization (IVF) highly recommended acupuncture during IVF cycles and after embryo collection, due to the fact that acupuncture has been proven to:
Alleviate the side effects of medical treatments and improve response to hormonal stimulation.
Improve the blood flow to the uterus and ovaries.
Alleviate tension which is caused by these extremely stressful procedures.
Relax the uterus before implantation.
Restore normal blood flow to the uterus and reproduction organs
Settle down any tissue trauma
Reduce effect of internal bleeding
Reduce swelling of the ovaries
Promote circulation to the lining of the uterus
Patients are commonly treated for three to four months before beginning the insemination, in vitro fertilization (IVF), or donor-egg transfer procedure. This pacing of treatment seems to have a therapeutic effect because it takes a minimum of three months to maximize the health of the developing follicle and its residing egg.
Acupuncture can restore and improve fertility, even when many Western medical doctors say it's impossible to get pregnant - especially for age-related fertility decline. IVF acupuncture protocol helps makes it possible and natural for you to conceive and bear a healthy baby.
Preventing Miscarriage with Acupuncture
Most miscarriages occur within the first three months of pregnancy, which makes acupuncture treatments crucial for patients to prevent miscarriage - especially for women who have struggled to conceive naturally, or with multiple in vitro fertilization (IVF) or other procedures.
Acupuncture may increase a viable pregnancy by:
Increases fertilization
Improving the growth of new blood vessels in the uterus and embryo
Improves the mitochondria of the embryo by increasing the ATP energy and antioxidants to produce a viable implantation and embryo.
Free 15-minute Phone Consultation!
Enjoy your free 15-minute phone consultation from your home, the office, or wherever you are! Book now and speak with acupuncture physician Ivelisse DeJongh to know how acupuncture can help you achieve and enjoy a successful pregnancy!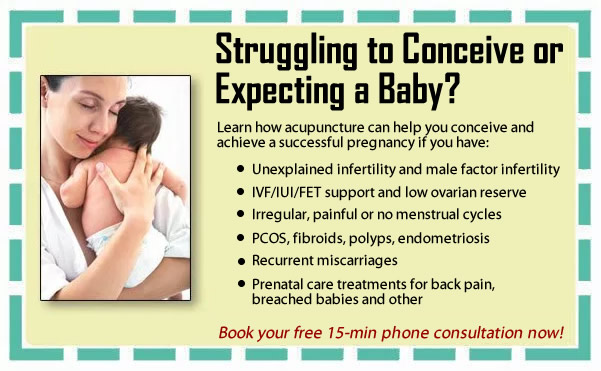 If you have any questions send me an e-mail or call me at 305-677-3214. I'll be happy to answer your questions and discuss your concerns.
Ivelisse DeJongh, L.Ac.
Board Certified and Licensed
Miami Acupuncture Physician