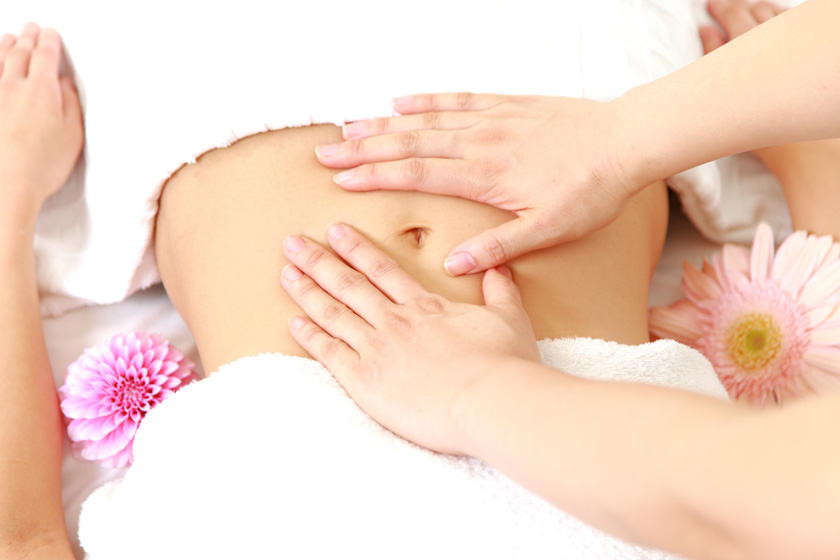 Have you been diagnosed with any of the following?
Unexplained Infertility
High FSH
Poor Egg Quality
Premature Ovarian Failure
Hormonal Imbalance
PCOS
Ovarian Cysts
Polyps
Uterine Fibroids
Endometriosis
Male Fertility Factor
Blocked Fallopian Tubes
Tilted Uterus
Scar Tissue
Painful Periods
Pain During Ovulation
Lack of Ovulation
Blood Clots during Period
Lack of Menses
Excessive Menses
Stress due to Fertility Treatments
If you have been diagnosed with any of the mentioned conditions, Nurturing the Mother™ fertility massage can assist you in offering a noninvasive and much less expensive therapy to help reduce stress and restore a couples ability to conceive.
For centuries, women have incorporated massage therapy to aid and increase their fertility, create a healthy uterus environment and reduce stress.
Nurturing the Mother™ was developed in 1984 by Claire Miller to provide specialized fertility massage to help support male and female reproductive health to increase the chances of conception.
WHAT IS NURTURING THE MOTHER FERTILITY MASSAGE?
This specialized fertility massage encompasses specific protocols designed to:
enhance potential conception by aligning the body
cleanse the colon
provide proper alignment of reproductive organs
increase blood flow to the pelvis & ovaries through femoral massage
incorporate reflexology to support the endocrine system as well as the reproductive system to achieve physical and emotional balance
support the male reproductive health system
WHO CAN BENEFIT FROM RECEIVING  NURTURING THE MOTHER™ FERTILITY MASSAGE?
Couples or individuals who are using assisted reproductive technology, Intrauterine Insemination (IUI) or In Vitro-Fertilization (IVF).
Couples or individuals preparing to conceive.
Couples or individuals who have been actively trying to conceive and want the support to open the body to the energy of conception.
Couples or individuals wanting to enhance and supplement natural fertility treatments like, Acupuncture, Hypnotherapy, Fertility Yoga, Energy Work and more.
Couples or individuals undecided about IUI/IVF and seeking a proven alternative.
Male fertility factor diagnosed with low sperm count and motility.
WHAT TO EXPECT IN A SESSION
During your Nurturing the Mother™ fertility massage sessions, you will enjoy a specialized and effective whole body relaxing massage with aromatherapy oils designed for men and women with castor oil packs on the belly, foot reflexology and shiatsu on the back.
You will also experience:
Cranial sacral therapy
Integrative Reflexology® for fertility, stimulation of endocrine glands, the digestive system, and reproductive system
Noninvasive deep pelvic work to break up adhesions and increase blood to all pelvic organs.
Shiatsu points to increase the chi (energy) through the reproductive areas.
Specific aromatherapy for optimal hormonal functioning.
Visualization techniques for tuning in and opening up the conception channel.
A relaxing castor oil pack and instructions on how to create and use a pack at home for cleansing the digestive system, dissolving adhesions and cysts.
The first session can take at least 75 minutes as the fertility massage therapist goes through your health history and explains your fertility massage treatment.
Follow up sessions are about 60 minutes long.
BENEFITS YOU MAY EXPERIENCE FROM A FERTILITY MASSAGE
Cleansing of the digestive system
Balancing of hormones
Breaking up pelvic adhesions and congestion
Increased circulation through the pelvis
Deep relaxation and stress reduction
HOW OFTEN SHOULD I GET FERTILITY MASSAGE?
Couples that are actively trying to conceive should receive fertility massages two to three times right before ovulation to support and enhance their results. The best timing for appointments are 4 days after your first day of your menstruating cycle up to ovulation. We have found greater success in pregnancies after two to three months of sessions.
Note: It is not advised to receive this massage when menstruating or possibly pregnant.
If you have any questions don't hesitate to contact us at 305-677-3214.
CAN I INCORPORATE NURTURING THE MOTHER™ FERTILITY MASSAGE WITH ACUPUNCTURE AND HERBAL TREATMENTS?
Our Reproductive Acupuncture specialist Ivelisse DeJongh highly recommends to her patients incorporating fertility massage in conjunction to acupuncture and Chinese herbal treatments as during her years of practice she has experienced patients conceiving quicker.
SHOULD I DO FERTILITY MASSAGE DURING IUI OR IVF TREATMENTS?
Absolutely! Many couples benefit from receiving fertility massage 1 to 3 months prior to their IVF/IUI treatments to assist in preparing the body for hormone injections and implantation. Your massage will enhance detoxification, clear the digestive system and increase circulation to the reproductive organs.
In addition, our use of castor oil during your fertility massage adds additional benefits as it breaks up adhesions and dissolves cysts and fibroids.
Once implantation has occurred you can continue to receive massages but certain areas will be avoided such as the abdomen until the second trimester of pregnancy. At this time, the mother-to-be would receive our prenatal massage therapy leading up to labor.
Are you ready to book your fertility massage? Call us at 305-677-3214 for assistance!
MEET OUR NURTURING THE MOTHER™ FERTILITY MASSAGE THERAPIST ADRIANA CASTALDO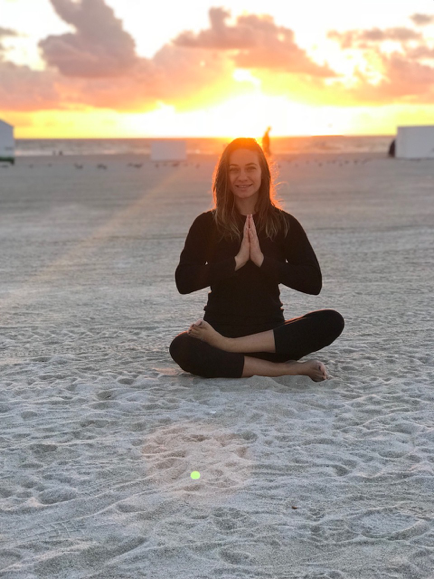 From an early age, Adriana knew she wanted to help people feel healthy and great. She pursued that vision and began her journey as a massage therapist in 2007. During her sister's pregnancy, Adriana found joy in providing her and clients with Prenatal Massages. This experience would lead her to discover and instantly fall in love with infant massage and various forms and techniques in the world of massage and Integrative therapies. Adriana is now thrilled to have found her calling in life which is to help couples during their journey to parenthood and their bundle of joy!
Adriana is a certified BodyTalk Access Practitioner, Infant Massage Therapist and Nurturing the Mother™ fertility massage.
Adriana graduated from Educating Hands School of Massage in October 2007. She's experienced in a variety of modalities as Swedish, Shiatsu, Deep Tissue, Stone and Thai massage, as well as cupping.