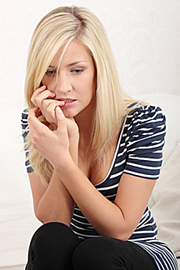 For those that have been utilizing acupuncture for years, utilizing the ancient medical technique is simple. You go in, you receive the treatment as needed, and you leave feeling better. It's a simple and effective process that makes acupuncture a popular choice for follow up visits.
But for those that have never been to an acupuncturist before, the idea is no doubt stressful. It involves a different style of medicine than most people are used to in the mainstream media, its effects work and feel different, and it involves needles placed in very specific spots on your skin. It can be stressful for anyone going to an acupuncturist for the first time, and it can be especially stressful if you already have natural anxiety.
How to Reduce the Stress of Your First Acupuncture Appointment
It would be great if there were a surefire way to find acupuncture less stressful on your first appointment, but if you have anxiety, a little bit of nervousness is going to be natural. That said, here are a few tips that should, at the very least, reduce the amount of anxiety you experience.
Research Your Acupuncturist
Like every other field in the world, there are outstanding acupuncturists, and less-than-outstanding acupuncturists. Many of the fears that people have are due to finding an acupuncturist based on convenience, rather than thorough research of their abilities and qualifications. Working with a Miami acupuncturist you can trust is crucial toward reducing some of that anxiety.
Tell the Acupuncturist From the Beginning
Trying to hide or stop your fear is only going to make your anxiety worse. It's better to tell your acupuncturist from the moment you start the appointment that you are anxious and that it is a new experience for you. This will allow them to work with you to ensure that the process is easier to handle, and most have ways to calm your mind before it begins. They may also start your sessions with acupuncture methodologies designed to relieve you of that anxiety almost instantly.
The anxiety you experience going to the acupuncturist may manifest itself in many different ways, and it's not uncommon to find that you fear needles more than you had in the past. Before you get started, keep your eyes closed and focus on relaxing breathing. The needles are painless, but if you watch them and focus on them, you'll likely find yourself overcome with anxiousness and creating psychosomatic pain.
Finally, the process itself can be much easier when you have someone with you that will watch out for you and make sure that you're okay. Acupuncture in Miami is a safe and easy technique, but some anxiety the first time is natural, especially with the way the media portrays acupuncture in the western world. If you feel you need someone to come with you to make sure you'll be okay, then have them come along and avoid an attack of anxiety that may stop you from receiving acupuncture's full benefit.
The Process Gets Easier
The good thing about acupuncture is that you only experience the fear once, and the acupuncture itself will help relieve most of the anxiety that causes you to fear acupuncture more. As soon as you've gone through your first session you'll find that every subsequent session gets profoundly easier, and over time you'll seek out acupuncture every time you need relief from your anxiety symptoms.
A FREE Offer

I want to thank you for visiting my website, and in return I'd like to offer you a coupon for a FREE Initial Exam ($110 value.) This coupon is good for one initial exam and limited to one coupon per person. If you, your friends, relatives or colleagues are ever in need of my services, please print out the coupon and bring it on your first visit.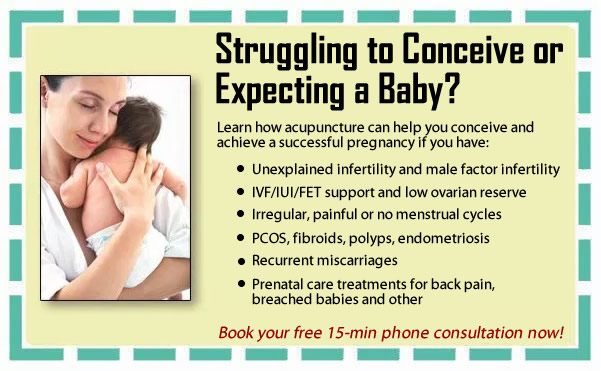 Your no-cost, no-obligation initial exam includes:
A relaxed 30 minute consultation
An individual health and injury history
Extensive exams of pulses and the appearance of the tongue, eyes
A discussion of findings and recommended treatments
Do you want to know if your insurance covers acupuncture? Just click on the insurance logos below and we'll check for you and let you know.