Subscribe
Sign up to get my FREE
Monthly Acupuncture


I'll send you the latest
monthly News, Studies,
Recipes and Health Tips.
Click here to sign up now.
Get The FREE Report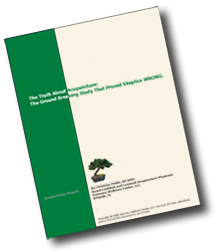 To learn more about Acupuncture and Traditional Chinese Medicine, get my FREE Report titled: "The Truth About Acupuncture; The Ground Breaking Study That Proved Skeptics WRONG". It's a detailed report on the history of Acupuncture that includes the latest revealing studies, and how Acupuncture and Alternative Medicine work.
What Patients Are Saying…
---
"Acupuncture has been helping me in different ways, I had some eating disorders,anxiety,depression, and low back pain. My low back pain was eliminated in three sessions thanks to..." Read More
"After I received my first cosmetic accupuncture treatment from Dr. DeJongh, I could immediately see a difference in my facial appearance. My skin radiated and my fine lines were..."Read More
DeJongh Acupuncture Clinic
2929 SW 3rd Ave #610
Miami
,
FL
33129
Ph:
(305) 677-3214